Pain.
Pain keeps us from enjoying the things we love and puts a burden on the ones we love. You can now alleviate your pain while reducing your need for pharmaceuticals !
Scientific research has developed  new technologies to help the body heal from all sorts of injuries and pain, and these tools do not involve drugs or NSAIDS. This  technique is available to people like you and me. We do not need a Doctors Rx, or permission, to use this FDA – OTC approved form of medicine that you can use in the comfort of your own home, safely and easily.
The Technology is called Photobiomodulation and this Multi Radiance Super pulsed light therapy unit was specifically designed based on research and clinical trials for physicians who specialize in pain management.  
PainAway Post-Op™ Review-The Painless way to control your pain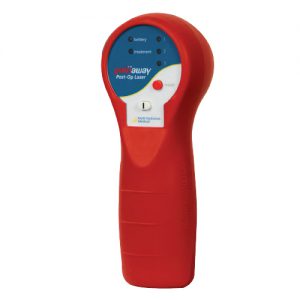 Product:  PainAway Post-Op™
Price:   $2,995.00
Power: 15watts with multi-wavelength light sources
Accessories / Included:  8 hour rechargeable battery, operating manual, carrying case, 2- Pairs of Laser Googles, silicone cover and safety strap
Guarantee:  2 year limited warranty
My Rating: 10 out of 10
---
PainAway PostOp™ – Product Overview
 This cordless, ultra-portable laser therapy system is perfect for using while reading or watching television.
This  professional grade medical device uses the same wavelengths as the more powerful  units sold only to medical practitioners, only with 15 watts as opposed to 25  and 50 watts. The more powerful units allow for shorter treatment times. This 15 watt unit is also sold to medical practitioners to rent out to patients. The PainAway PostOp therapy unit is simple and easy to use. It has three treatment modes that can drive healing photons (or light energy) up to 4-5 inches deep.  The three light wavelengths and the magnetic field are targeted for optimal results that have been developed and enhanced by over 20 years of scientific research.
There are a lot of light therapy units out there, 
There are many light therapy units out there.  Many of them actually do help cells begin the healing process, and may reduce pain and inflammation at a superficial level. The difference is in the POWER and for many units, power becomes dangerous, but because of the Super Pulsed technology, this little 15 watt unit is more powerful and safer then many of the units that medical professionals are currently using. The amount of power that a light therapy unit has allows for depth of penetration and reduced treatment time.
Multi Radiance Medical has many years of experience and through research, has accumulated a great fund of technical and scientific expertise. 
Multi Radiance Medical is Smarter Technology making for  Smarter Choices.
 If you are in the market for a laser therapy unit, Congratulations! you are making the first step to understanding that pharmaceuticals are not the answer to controlling pain or promoting healing.  It is important that you do your research.  MRM super pulsed lasers are the best of their class, and have made it possible for everyone to have access to this technology.
Safe
powerful
affordable
easy and convenient
effective
FDA approved for at home use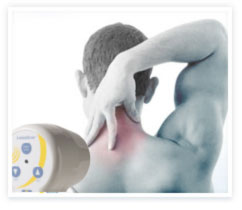 The PainAway Post-Op™ Laser:
Reduces Pain
Promotes Micro-circulation
Accelerates Recovery
Minimizes  Exposure to Opiods
Because of its cordless flexibility, it is also great to use on your pets. Dogs, Cats, Horses, It is even being used on Elephants and turtles!
  Do you have a low light laser therapy healing / pain reducing story you would like to share? I would love to hear it.. Please leave a Question or a comment..!   
Please follow and like us: