Pain.
It is not easy to live with. Chronic or Acute, Pain is depressing.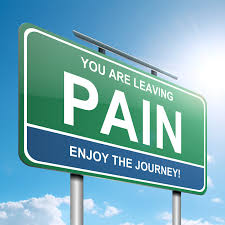 Chiropractors, dentists, veterinarians, and sport professionals have been using low level laser therapy for pain for many years. Recent technologies have greatly improved the safety and effectiveness of low level laser therapy and have allowed a greater understanding of how it works to alleviate pain. Now known as Photobiomodulation, ( Treatment with Light) low level laser therapy has been known by many names including;
low light laser therapy
light laser therapy
cold laser therapy
biomodulation
Photobiomodulation or PBMT  does not involve creating heat like lasers used for surgical procedures or even lasers developed 5 years ago. PBMT units use light sources including lasers, LEDs and broadband light that use exact bands of light which are able to target specific tissue depths with precise accuracy. With PBMT, a light source is placed near or in contact with the skin, allowing the light energy (photons) to penetrate tissue. The light induces a complex chain of physiological reactions in diseased and damaged tissues to accelerate wound healing and tissue regeneration, increase circulation, reduce  inflammation, reduce acute and chronic pain and help restore normal cellular function. Interestingly, recent research indicates that light can also enhance performance in normal tissues and cells. PBM devices have been cleared for marketing by the FDA through the Premarket Notification/510(k) process as adjunctive devices for the temporary relief of pain.
FREQUENTLY ASKED QUESTIONS:
What does Low Light Laser treatment feel like? Does it hurt? There is little or no sensation during low light laser treatment. Some report feeling a mild, soothing warmth or tingling.
Are there any side effects or associated risks? Within the more then 4000 studies and with more than twenty years of use by practitioners around the world, very few side effects have ever been reported. If a patient is allergic or ultra sensitive to light they may get a rash for a few days. Occasionally, as the healing response occurs, some chronic injuries or pain syndromes may initially feel aggravated post treatment .
How long does the treatment take? Depending on the condition and the size of the area being treated, The average treatment duration is 5 minutes.
How frequently should a patient be treated? Acute conditions can initially be treated once or twice a day. Chronic conditions respond best when treatments are received 3-4 times per week.
How many treatments does it take? Treatment varies with the each condition. Acute conditions may only require 1-6 treatments while more chronic or long standing issues may require 10-15 sessions and may require periodic ongoing care. Older patients generally require more treatments for the safe effects
How long until I notice results? You may feel results after your first treatment. Each treatment is cumulative and most patients feel results after 2-3 sessions.
---
PainAway Post-Op™ Review-The Painless way to control your pain
Multi-Radiance-Medical Pain-Away; cordless, powerful, safe and effective
Product: Pain-Away Post-Op™
Price: $2,995.00
Best Place to Buy: Because this is a medical device it is important to speak with a expert in laser therapy. There are a lot of light therapy devices on the market, most of them do no harm, but very few of them have the power, safety, the FDA approval  and scientific research and studies to back up their claims. Please follow this link to connect with a professional representative that can help guide you through the process, instruct you in use, and answer any questions.   https://photobiomodulation-healingwithlight.com/get-help
With a MRM device, you get a team of support from the home office.
Power: 15watts with multi-wavelength light sources. Three settings, easy to follow directions for use.
Accessories / Included: 8 hour rechargeable battery, operating manual, carrying case, 2- Pairs of Laser Googles, safety strap and a protective silicone cover.
 Guarantee: 2 year limited warranty
My Rating: 10 out of 10
---
PainAway PostOp™ – Product Overview
 Multi Radiance Technology was specifically designed based on research and clinical trials for physicians who specialize in pain management. The PainAway PostOp laser is a professional grade medical device. This unit uses the same wavelengths as the more powerful professional  medical units but  with 15 watts as opposed to 25  and 50 watts. The more powerful units allow for shorter treatment times. This 15 watt unit is also sold to medical practitioners to rent out to patients. The PainAway PostOp therapy unit is simple and easy to use. It has three treatment modes that can drive healing photons (or light energy) up to 4-5 inches deep. The three light wavelengths and the magnetic field are targeted for optimal results that have been developed and enhanced by over 20 years of scientific research and studies.
Multi Radiance Medical has done, and continues to do the research, including double blind studies.  There are some knock-offs and some disreputable sources, so please, if you are in the market, do your research and talk to professionals that know lasers. The PainAway Post-Op™ Laser: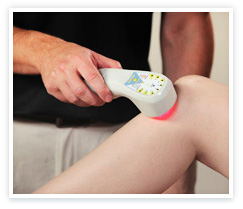 Reduces Pain
Promotes Micro-circulation
Accelerates Recovery
Minimizes Exposure to Opiods
Because of its cordless flexibility, it is also great to use on your pets. Dogs, Cats, Horses, It is even being used on Elephants and turtles!
    Do you have a question, story or comment about LLLT, or PBMT? Please leave me a note, and I will get back to you! May we all live pain Free!
for more information and/or to talk to a representative please go to, 
Please follow and like us: