Since the early 1960's the technology behind Low Level Light Therapy has been making waves. Light Waves.
 But within the last 50 years, the science, once proposed by Albert Einstein, who, in 1917 projected that electrons could be stimulated to emit light of a particular wavelength, has caught up to the technology, and has become Photobiomodulation.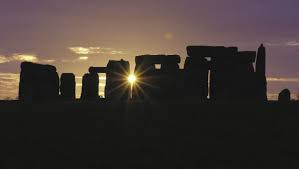 What is Photobiomodulation?
In 2015 the term Photobiomodulation was added to the National Library of Medicine controlled vocabulary thesaurus to alleviate inconsistent terminology for Low Light Laser Therapy (LLLT). Based on recent consensus in the field,  PBM and PBMT are now considered the terms of choice for this  important and effective use of the application of therapeutic light.
This new name, also brings us a new definition:
Photobiomodulation is "A form of light therapy that utilizes non-ionizing forms of light sources, including lasers, LEDs, and broadband light, in the visible and infrared spectrum. It is a non-thermal process involving endogenous chromophores eliciting photophysical (i.e., linear and nonlinear) and photochemical events at various biological scales. This process results in beneficial therapeutic outcomes including but not limited to the alleviation of pain or inflammation, immunomodulation, and promotion of wound healing and tissue regeneration."
Where This Technology is Now.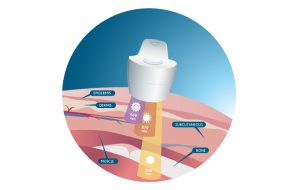 Since its beginnings in the early 1960's, light therapy, or Photobiomodulation, has made great strides in technology, delivery, safety and effectiveness.
There are many, many studies, testimonials, and research papers available to peruse, but finding a current source that provides information on the technology and  the device that you are interested in, can be daunting, especially,  considering that many manufacturers of Class 3b and Class 4 lasers units are not considered to be photobiomodulation devices. 
Photobiomodlation therapy is  a non thermal process, effectively removing  class 3b and class 4  units from consideration.  To date, there is no evidence based research that supports the efficacy or effectiveness of these high power lasers, primarily due to the lack of and inability to create double blind studies on their effects, without heat.
Where as Photobiomodulation has more then 5700 peer reviewed  research and double blind studies. 
A recently published monograph, The Comparative Pillars Paper, shows that Multi Radiance Medical technology provides Treatment Without Limitations.  Because of a synergy of multiple wavelengths, combined with Super Pulsing, this technology results  in better absorption of light in deeper tissues, optimizing depth of penetration and minimizing thermal damage.
Studies have shown that a therapeutic "sweet spot" exists with wavelengths between 655nm and 980nm and that the depth of penetration is directly related to the wavelength. In order to achieve an optimal tissue response, it is necessary to create a balance between power, depth of penetration and absorption
The Primary modes of action are photophysical (mechanical changes to the cell.) and Photochemical (a chemical reaction within the tissue.) Heat is an unwanted by product and has the potential to heat skin and induce photocytotoxicity (the acute damaging or killing  of cells)
True Super Pulsing (nanoseconds) allows for very high peak power with no increase in heat. Research has shown that  the benefits of Super pulsing combined with the synergism of simultaneous wavelengths increases the depth of penetration and better cell response.
How Can This Technology Help You?
Research has shown scientists how  Photobiomodulation works. After an injury, the body needs cellular fuel, known as Adenosine triphosphate or ATP to carry energy to the place where it is needed to heal. A PMB device, using specific wave lengths, directs light energy through the skin and to the injured cells, where the cells harness this energy. The more ATP the body can produce, the faster the cells can repair damage. This injection of fuel also helps tissues eliminate the inflammatory substances that cause pain, increases circulation and helps restore normal cellular function. Interestingly, recent research has shown that light can also enhance performance in normal tissues and cells.
Our Relationship with light began when we first walked on this planet. It is about time the use of this energy became understood and available. Photobiomodulation has evolved to become a true option for treating both chronic and acute injuries, reducing pain and inflammation and to promote healing. Veterinarians, Chiropractors, Oral  Surgeons, and many Professional sports teams have been using and praising the benefits of photobiomodulation for years, and these third generation lasers are safe, effective, portable, user friendly and affordable. 
Remember, that the key to a successful therapeutic dose of laser energy is achieving the right combination of power, wavelength and time, allowing proper penetration,  without causing harmful  thermal effects. Through Scientific research and studies, Multi Radiance Medical has achieved a new modality of medicine that will continue to better the lives of  all creatures that share the light of our sun.
Please follow and like us: